Tina's Petition Viewing Party!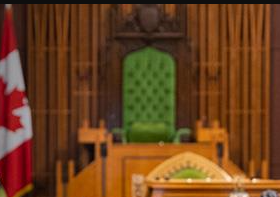 So, I got great news!

My Organic petition which I launched at the beginning of the pandemic was certified and our MP Peter Schiefke will be reading it into the House of Commons after Question Period, this MONDAY afternoon, after 3:00 pm est.

We cannot sit in the gallery for the reading as I would have liked, so we're doing this the covid way!

We would love for you to join us.

Places are limited.

You can join us by clicking this link to our Zoom Viewing Party.

When the time comes open the Zoom link above. And we will bring you into a virtual House of Commons sitting where our MP will read my petition, while we chat. Greg and I look forward to sharing this exciting experience with you. Feel free to bring champagne, I will.

For those of you who are unable to attend, there will be a recording of the reading.