Pikliz – Haitian Coleslaw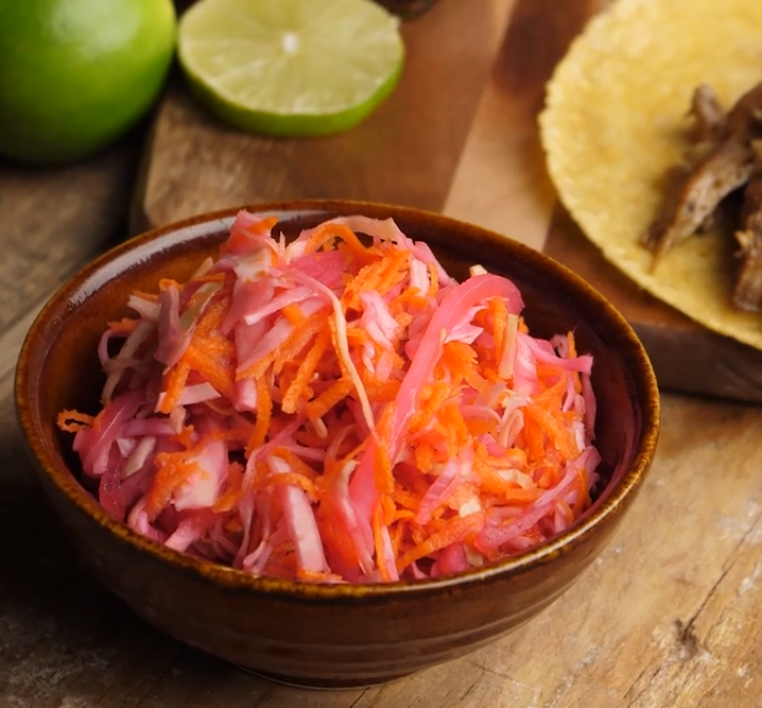 Ingredients
1 1/2 cup cabbage shredded
1 cup red cabbage shredded
1 1/2 cup carrrot shredded
1 small shallot thinly sliced
1/4 cup onion thinly sliced
1 teaspoon Peppermaster Wings of Fire or Peppermaster Stingin' Scorpion
1 - 3 tablespoon Peppermaster Hurricane Mash or your preferred Peppermaster Mash
1 teaspoon of Jamaican all spice aka pimento
1 teaspoon black pepper
1/2 lime juiced
3 cups vinegar we used Gingras Entra Old Apple Cider Vinegar
Instructions
In a large bowl put all solid ingredients. Mix them all together.
In a separate bowl mix the vinegar with the pepper sauces and black pepper.
Put the vegetables into a large mason jar and cover with the vinegar - spice mixture. Refrigerate and let sit for a week.
This can be served after 24 hours, but the aging is optimal for the vegetables to soak up the goodness of the spices and vinegar.
Recipe Notes
Good eating... or, as they say in Haitian, Bon manje!