(No-Bran) Keto Muffins With Raisins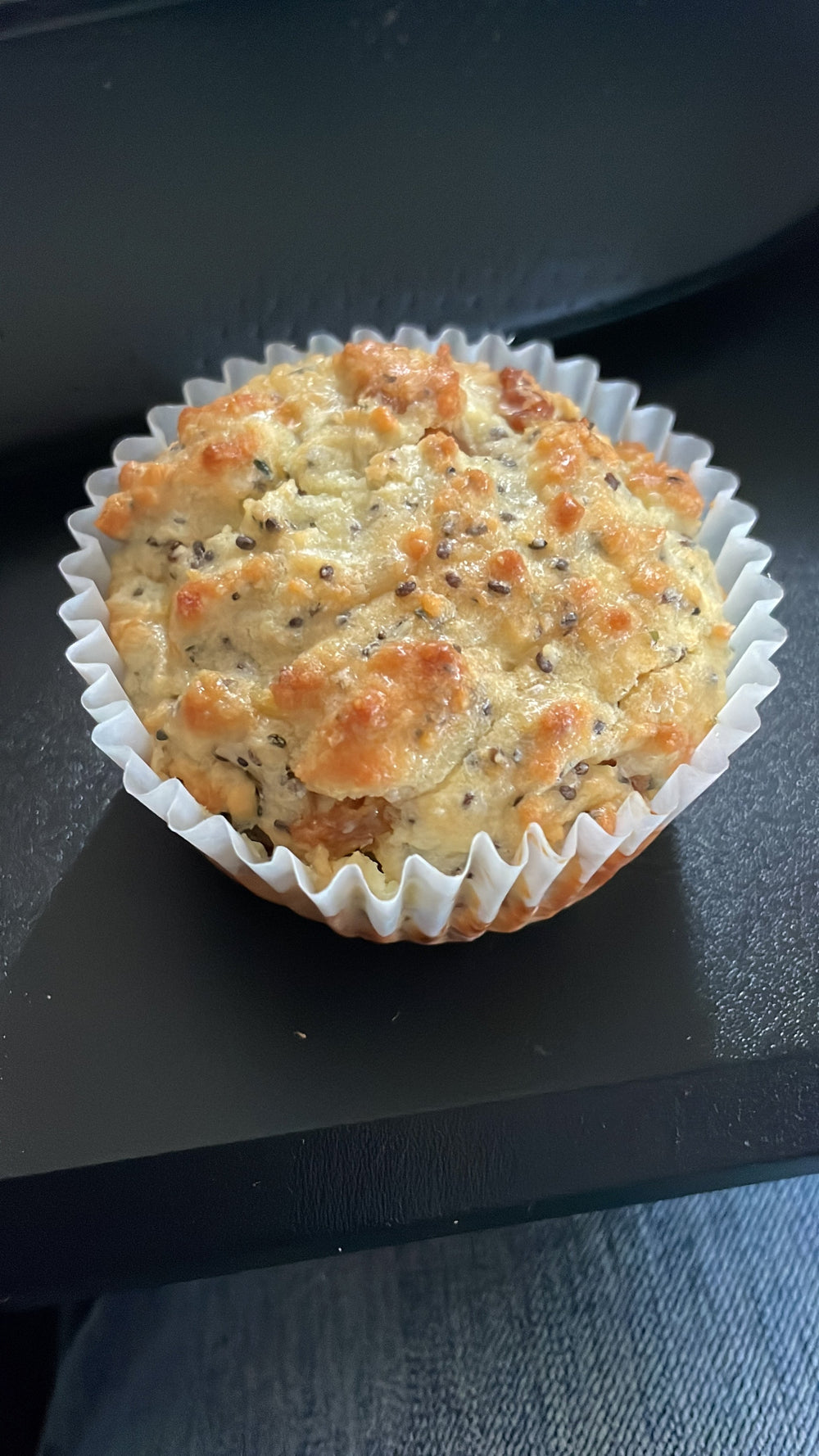 I found a recipe for low carb Keto cheese muffins on Tiktok and found it absolutely wonderful, so I adjusted it to make sugar free breakfast muffins. I hope you will try it!

Dry Ingredients:

1 1/2 cup almond flour
1/4 cup of hemp and chia seeds
1/4 tsp salt
1 TBSP baking powder

Wet Ingredients:
4 TBSP melted butter or ghee
1/2 cup yogurt
2 eggs whipped
3/4 cup grated mozzarella cheese

1/2 cup raisins, nuts, etc.
(If you have a sweet tooth, you can add Stevia to make the muffins sweeter. I find the sultana raisins taste like honey, so I do not add any.)

Combine all the dry ingredients.

Quickly fold in the melted butter and yogurt, then fold in the fold in the eggs and finally the cheese and raisins.

The batter will be very wet but not runny. Pour the batter into muffin tins and bake at 400 degrees for 12-18 minutes. I find that humidity tends to change my baking time.

If you use baking cups, allow the muffins to fully cool before serving or they are sticky and difficult to remove from the paper.

We've calculated each muffin out to a maximum of 4 net carbs.

Let me know how your muffins turn out!