Easiest jerk chop recipe!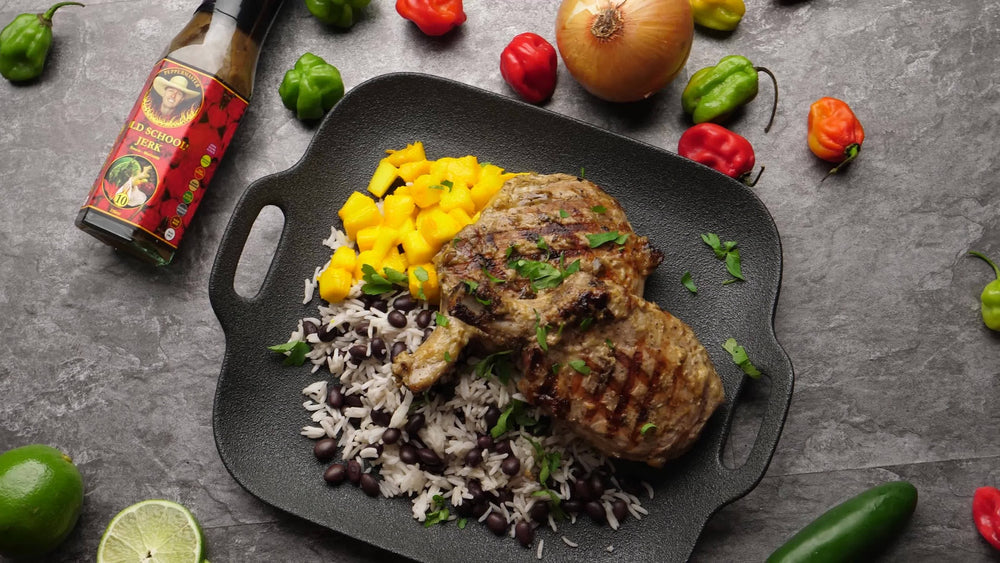 An easy peasy recipe to enjoy your BBQ one last time before the cold weather! 

(can also be made in the oven!)
Directions
Marinate 1 tablespoon of Jerk sauce per piece of meat, for at least 15 minutes. (the longer the better) and cook either on the bbq or in the oven.
If you are baking them in the oven, cover them with a can of mushroom soup.

You can braise them before covering them with the soup and baking them, if you wish.
Bon appetit!