Chicken Nachos Supreme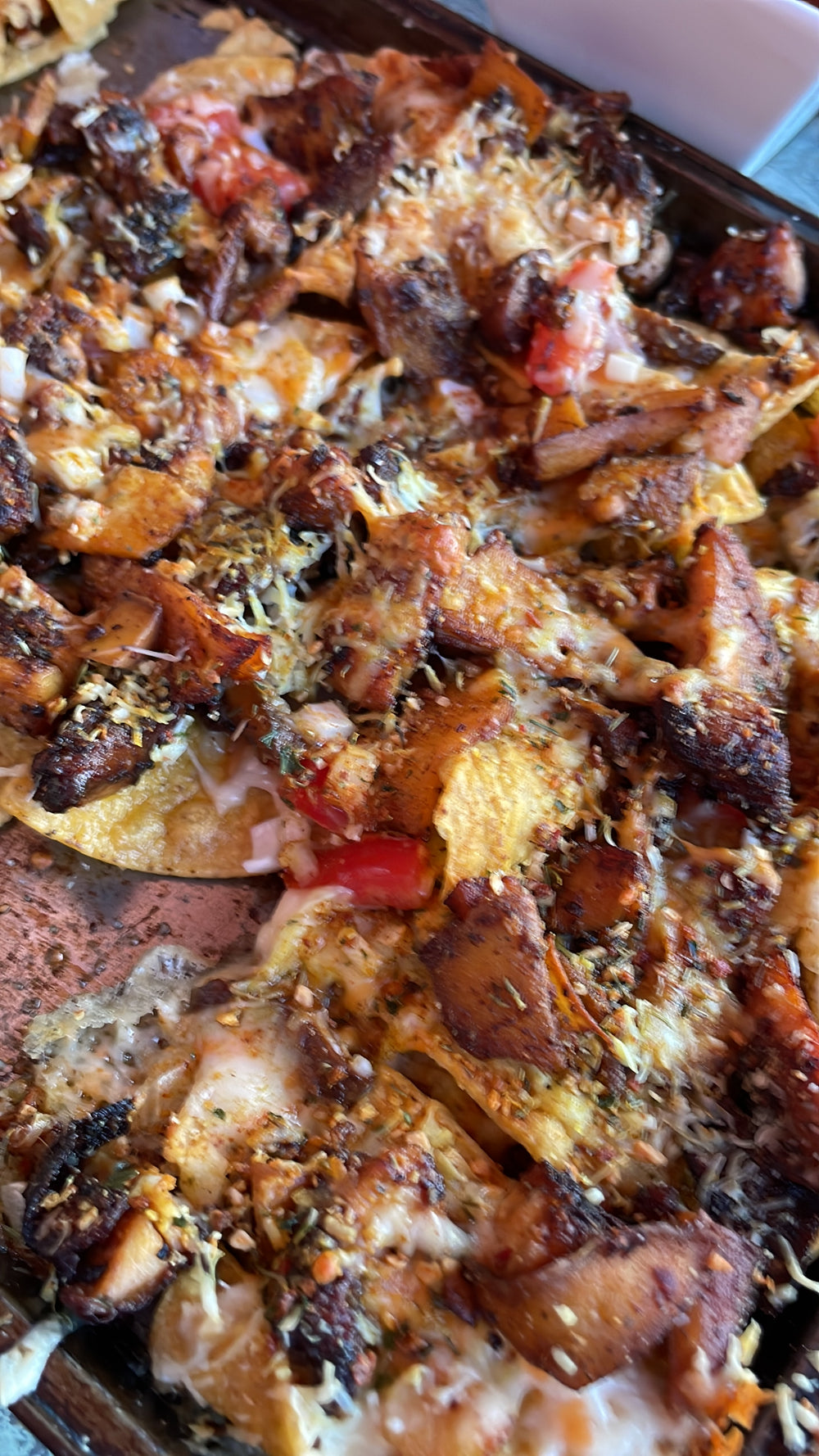 We started by marinating chicken breasts in Bushman Jungle Juice, Seafood Spice and some Hurricane Mash. The chicken was really good, but we still had leftovers. You can use leftover chicken for this recipe or make it fresh.

Ingredients:

1 bag of Tortilla Chips (We used locally made Montreal Nachos brand)

1 cup cubed cooked chicken (We used 
1 cup shredded cheese
1 cup of grilled mushrooms
1/4 cup grilled minced onions
1/2 cup fresh chopped tomatoes
1/2 Sour Cream
1/2 Salsa

Spread out the chips on a baking sheet so they are one layer deep. Then layer the chicken, cheese, mushrooms, onions and tomatoes, finishing with a final dusting of cheese.

Toast under a broiler until the cheese is golden and bubbling.

Serve with the Sour Cream and Salsa as garnishes.