We Are Food Activists. Five for 5.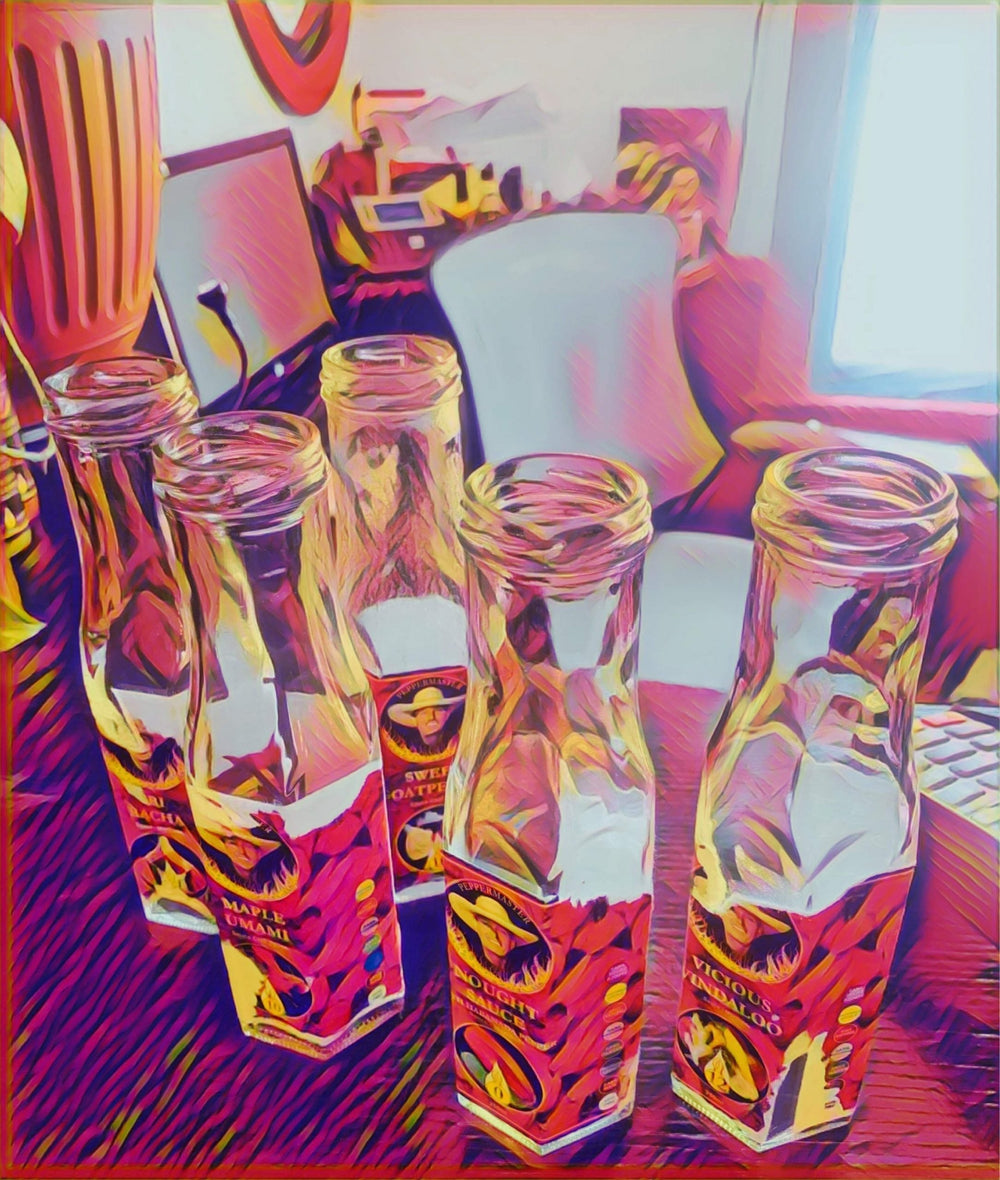 These bottles represent who we are.
Reusing, re-imagining, reviving, being responsible. These 5 bottles were returned to our shop recently by a customer who cares. Many years ago we decided to encourage bottle returns because it just seemed like the right thing to do and has now become an issue at the forefront of many businesses. Environmental Impact. Responsible business. "New" ideas..... We are too small to fix everything, but we can all fix
one
thing. We decided to pay for bottle returns in order to both create engagement and as a great representation of all the good things behind the scenes that we do to use less packaging, to keep our recycling clean, to use less energy per bottle, and to show that we think the environment is really important. These bottles open conversations and help us make new friends who care! We ask that the bottles be returned in as clean a condition as possible. Whatever state they do arrive in we then soak and wash them in an organic certified vegetable cleaner. We then sterilize them with steam. Then we log them into inventory where they are ready to be used again. It requires a labour intensive process to do this and we also give you a 1$ credit in-store. Bring in 5 bottles and walk out with a bottle of our own
Peppermaster Organic Salsa
with thanks, or $5 off another purchase, because we really do care, and we
are
doing something to help. We will soon be engaging in other actions, like
petitioning the Federal Government
to pass legislation that will improve all our futures, and pushing fund raising for desperately needed more efficient equipment to help us grow and have even greater impact. Please encourage your friends ((by sharing) and click here to
join our newsletter
(
ou ici en francais
) where current endeavors are announced and
we show you how you can become engaged in making a difference
. Share!
Share to 5 people and we will give you a free bottle
of the best tasting salsa in Canada, Peppermaster Organic Salsa, available in our store, or we will add it to your next online order.