Hot Luck - 2019 - Fundraiser for the Lakeshore Foundation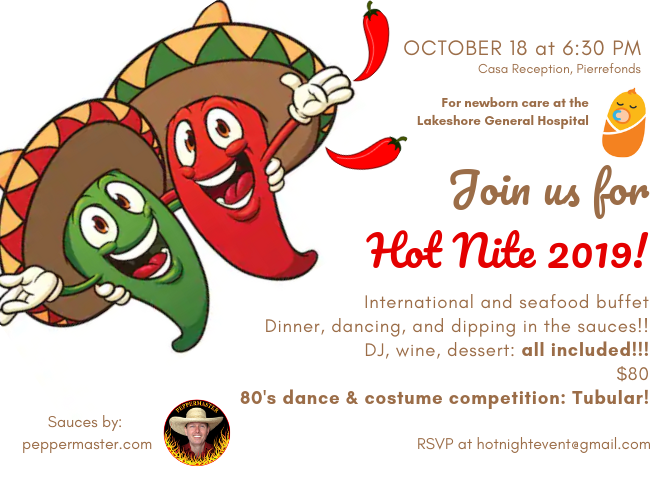 It's the hottest Dance Party of the year with the Peppermaster! We invite you to join us for Hot Nite 2019 on October 18, at 6:30 PM at the Casa Reception in Pierrefonds. We're going to have an amazing meal with an International and Seafood Buffet, all lit up courtesy of Peppermaster Hot Sauces! Buffet, wine and dessert all included; $80 There's going to be an 80's dance and costume competition! So, get dressed up and get tubular to help us raise the bar for newborn care at the Lakeshore General Hospital.
click here to buy your tickets, now!