Chile Fiesta - 2012 - Fiesta de Piment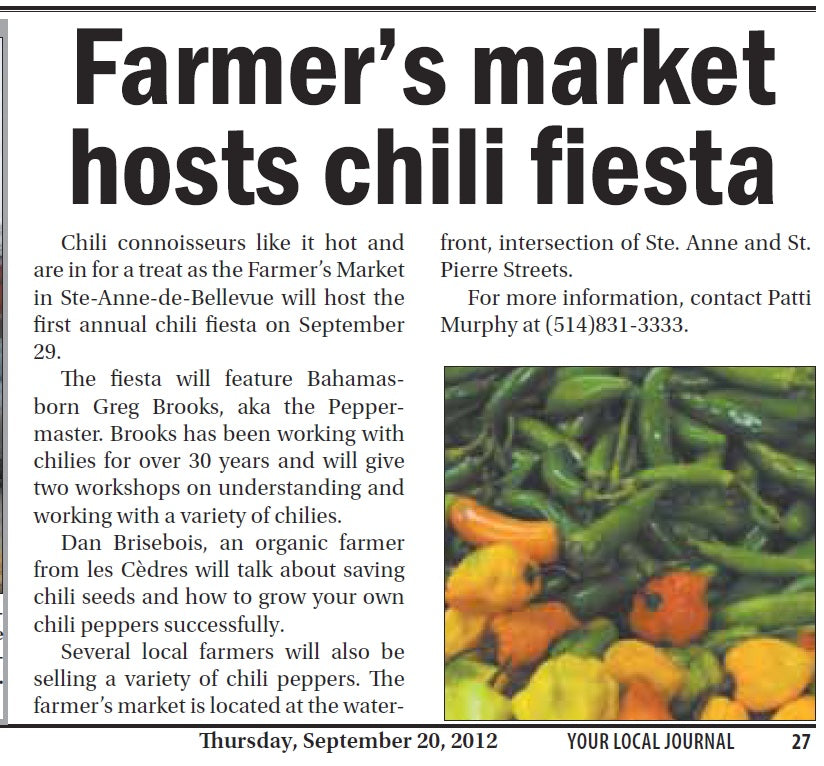 Greg Brooks of Brooks Pepperfire Foods Inc. of Rigaud Quebec will present Playing with Fire at the Ste-Anne's Farmer's Market's first annual Chile Fiesta to be held September 29, 2012. Watch this space for more information.

--0--

Greg Brooks présent en anglais, "Playing with Fire" lors du 1e Fiesta de Piments présentait par le Marché Fermier de Ste-Anne, le 29 septembre, 2012. Suivez ce blogue pour voir plus d'infos.