Bishop Brad Reviews White Hot Chocolate Reaper Sauce!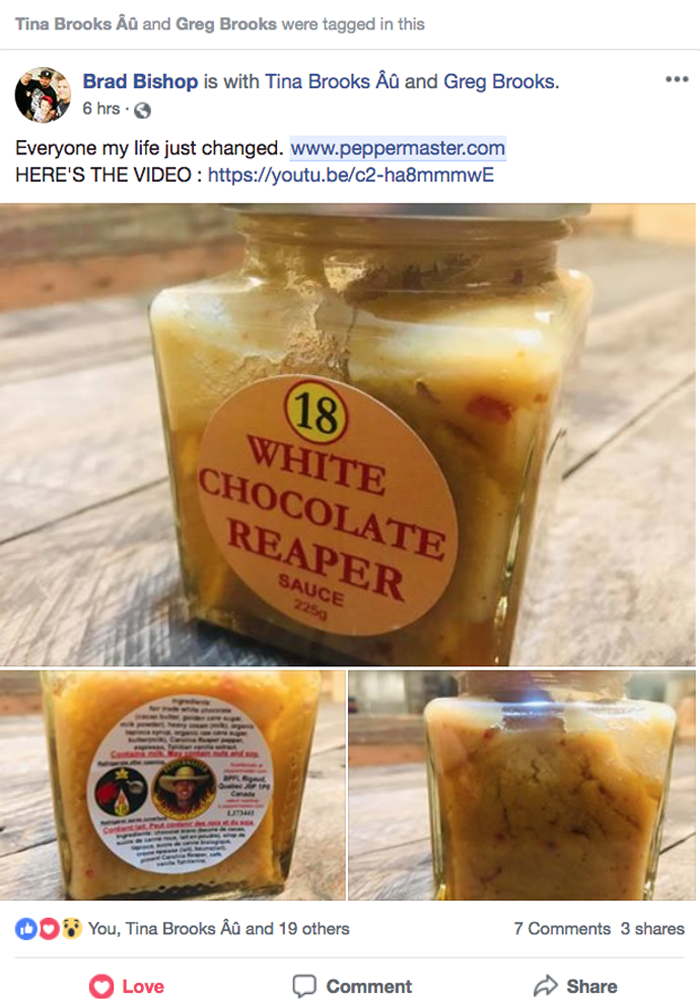 Today,
Bishop Brad Proclaimed his Passion for Peppermaster,
promoting a lively discussion, and suggestions about how to use the sauce.Click the video to watch the review and hear the delicious details. Check the website store to see if it's in stock. A popular item it tends to sell quickly, but we are always making more soon.