4 Tons of Sauce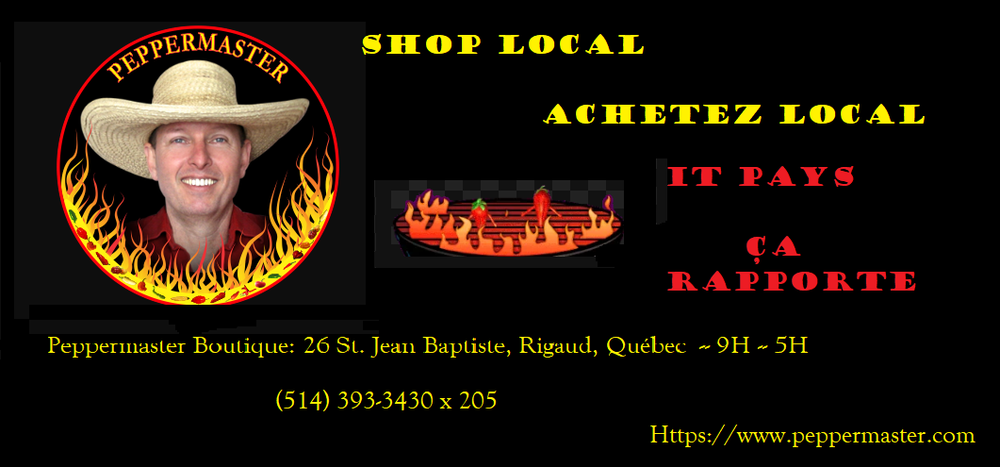 We started processing food products for other companies back in 2008 when we attempted to commercialize Sexy Salsa and ran into the Tostitos wall and today, we sent out our biggest single shipment for one client ever: 4 tons. We still haven't cracked open that wall, but with this pasta sauce brand, we open up a whole new opportunity for Quebec and Ontario farmers to feed the small batch specialty food markets. It's all thanks to our longtime supporters who believe in us, we are truly grateful for your continued support.
Primarily made with local organic tomatoes and garlic, we pride ourselves on working with people who will allow the Peppermaster to continue to grow. Our goal is continue to support local farmers.
The more common advent of intense storms that sit in place for a week at a time, leads us as food transformers to believe that there may very well come a time when the food chain that we have come to rely on in our grocery stores will be broken, albeit temporarily. As a result, it behooves us to support our local farmers and food producers everywhere we can.
Food Security isn't just something one talks about when they are concerned about kids who have financial issues accessing food, it's something that affects food producers at the most fundamental level and without it, our producers are out of business.
To our customers who support us on a regular basis, thank you.
To the strangers we haven't met yet, come visit our shop or visit our booth at a show near you. Check our Events list in the toolbar at the top for updates to these shows.
Shop Local.
It's important.