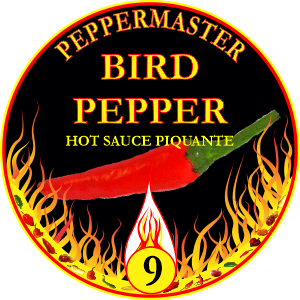 LIMITED QUANTITIES
Thai Bird Pepper Mash
Fresh hot bird peppers from our farmers in Thailand. Fresh chili peppers crushed in freshly squeezed lime juice with sea salt!
Known in South America as the Peri-Peri chile and the Malagueta chilli, it is also known as the weri weri pepper and may go by thousands of culturally regionalized names.
Immediate, direct, and quite hot, with the delicious flavour of the bird pepper.
You'll love this mash! Use it as a hot sauce in recipes when you want to add heat and unique flavour. One teaspoon = one pepper.
Heat Level: 9
Scoville scale: 50 000–100 000
Size: 100 ml